"The one that's like a Victorian Pub."

Wellington House
London SW19

Client — Columbia Threadneedle
Area — 4,500sqm
Budget — £12m
Use — Office / Retail
Status — Construction
The original building was horrid — which always makes our work slightly easier — though our design was still able to keep its structural frame. Other than that, the project is a bit of a repair job in terms of townscape and architecture — which also doubles the net area on the site.

Our proposal extends the form and appearance of the new–'ish' Duggan-Morris-designed office building on the site next door, across the elevation of our building, to provide contemporary, naturally lit, high quality space on all floors — most of which have their own outside terrace too. A boon for 'Wellness' if that's your thing.

On the prominent corner, which is a sort–of gateway between the hubbub of Wimbledon Town Centre and the smarter and quieter Conservation Area next door we've overlaid a 'Conservation Area friendly' façade — all red brick and green ceramic — like a classic Victorian Corner Pub.
︎This was the building we started with. Steve in our office liked it. He no longer works here.



︎'Concept' sketch - this really is how architects design things.

︎'After' - the view north up Wimbledon Hill Road.



︎'Before' - the view north up Wimbledon Hill Road.



︎'After' - the view east along Mansel Road.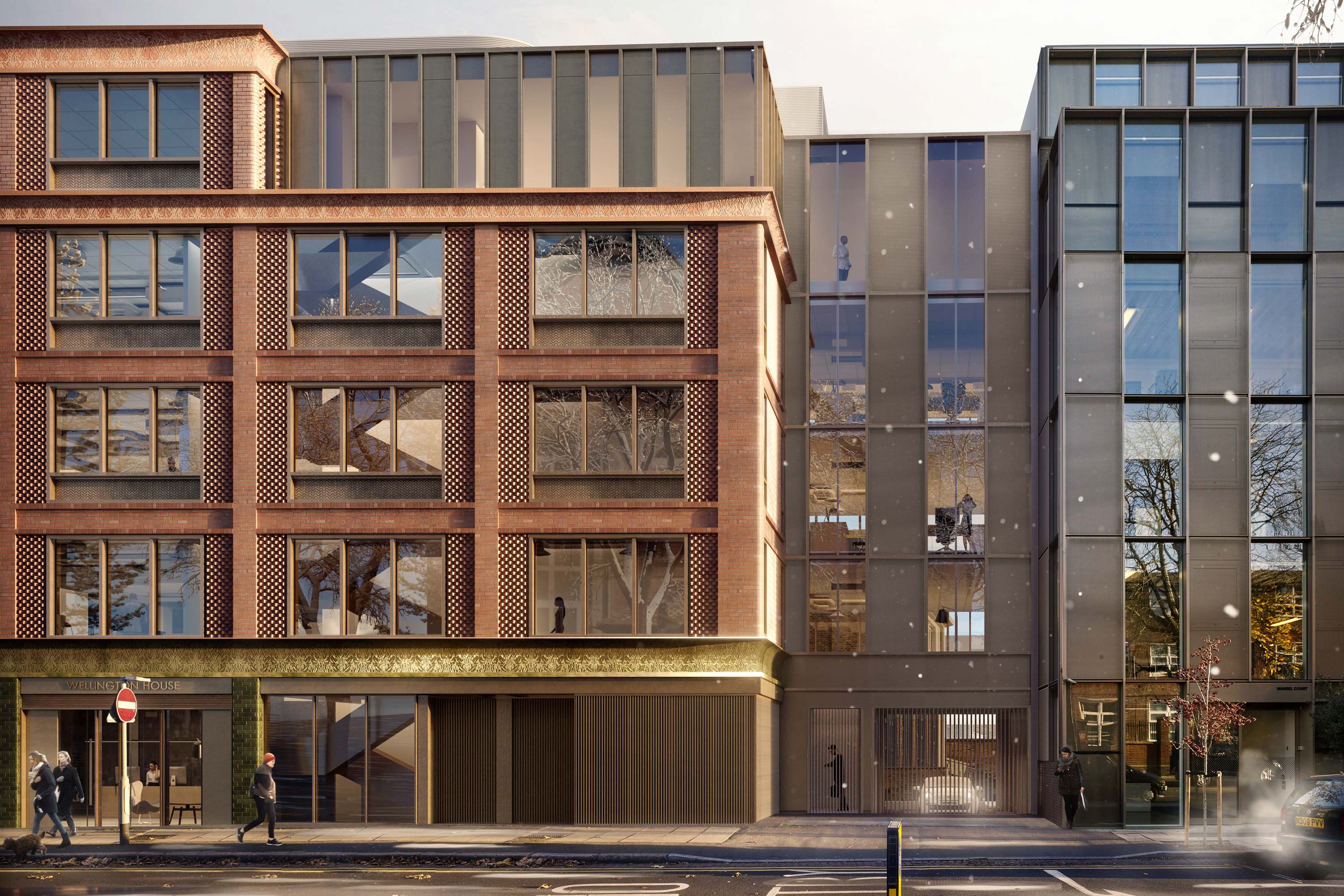 ︎'After' - the elevation to Mansel Road. Duggan Morris' building to the right.







︎Making the moulds for the terracotta cornice

Bespoke Green Ceramic Panels at the factory



And a detail of the same panel installed on the building


Come and see us:

17 — 19 Leicester Square
London, UK
WC2H 7LE