"The one with the neon sign...and a rotating theatre."

Walker's Court
London W1

Client — Soho Estates
Area — 4,650sqm
Budget — £25m
Use — Mixed Use
Status — On–site
This 5,000sqm project revitalises one of Soho's seediest alleyways and has restored a globally recognised icon of Soho, the neon 'Raymond Revuebar' sign, to prominence in the West End's night–time panorama. The mixed–use scheme is designed around a new rotating 150 seat theatre on the site of the once famous Boulevard Theatre — the venue which gave 'The Comic Strip' its first home.

The project also includes a new headquarters for Soho Estates above the old Raymond Revuebar (now 'The Box' nightclub), as well as a new home for Madame JoJo's nightclub alongside shops, apartments and a new restaurant.

But there'll still be a sex shop and a tattoo parlour at the heart of the site.

MATT Architecture led the architectural design of this iconic site through a very complicated planning application process to a successful permission in 2014. The mixed–use scheme is currently being delivered beautifully on site by our former studio partners, Soda, with completion expected early in 2019.
︎The view south through Walker's Court.
︎The view north through Walker's Court.
︎The view south from Berwick Street - showing the double-height theatre foyer on the first floor.
︎Inside the rotating theatre viewed from 'The Circle'.



︎Matt's concept sketch showing Walker' Court as a revitalised destination.



︎North-south section drawing through the west of the site.



︎Matt's sketch showing how the ground floor could work.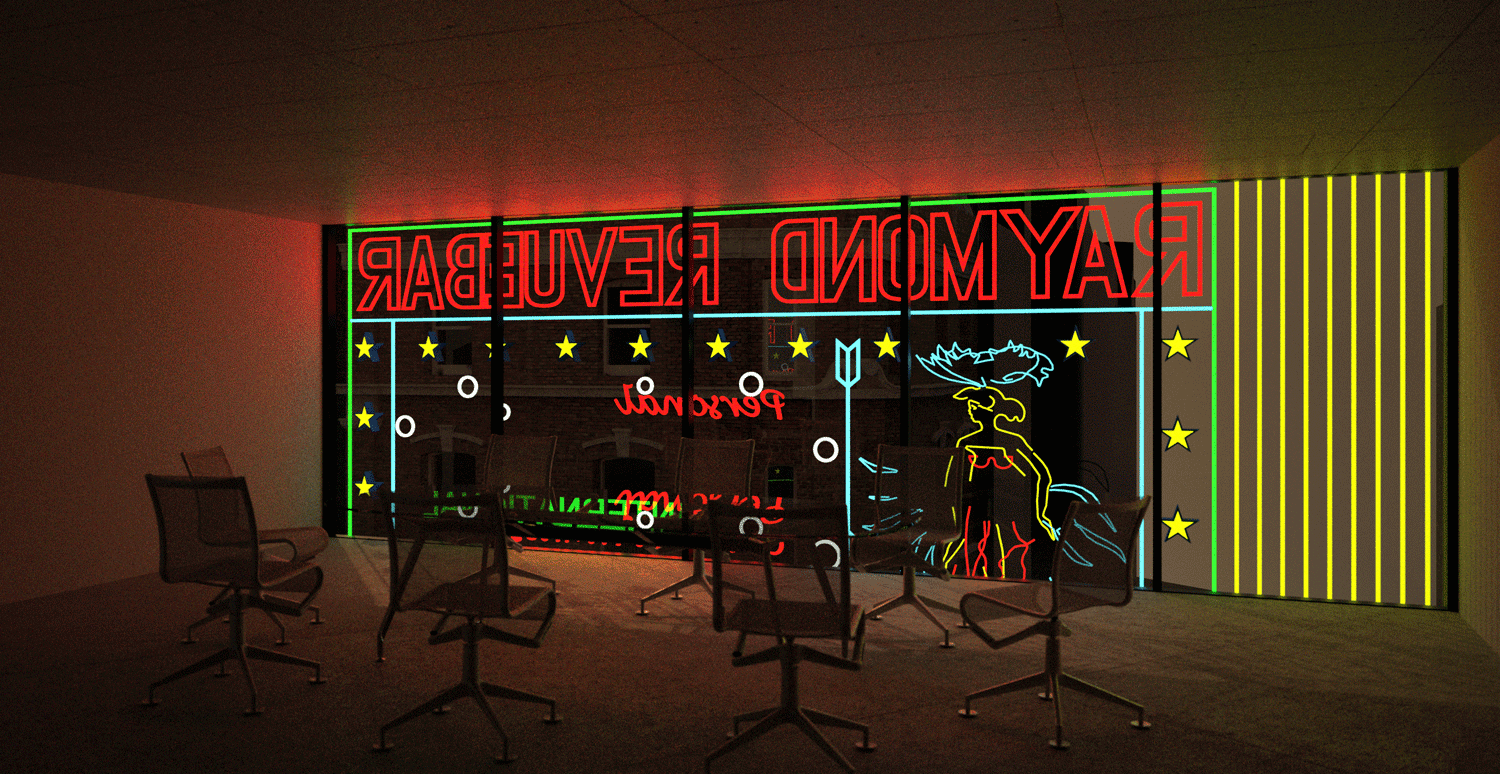 ︎The new boardroom will be behind the refurbished neon sign - a bit like the clock scene in 'Moonraker'.



︎The theatre will be entered on the first floor across a bridge, a contemporary re-playing of the entrance to The Box nightclub at the other end of the site. Given the seedier side of the site's history - 'a bit of brass' seemed like the best material to use.






Come and see us:

17 — 19 Leicester Square
London, UK
WC2H 7LE