"The one that looks like
Dick Turpin's Hat".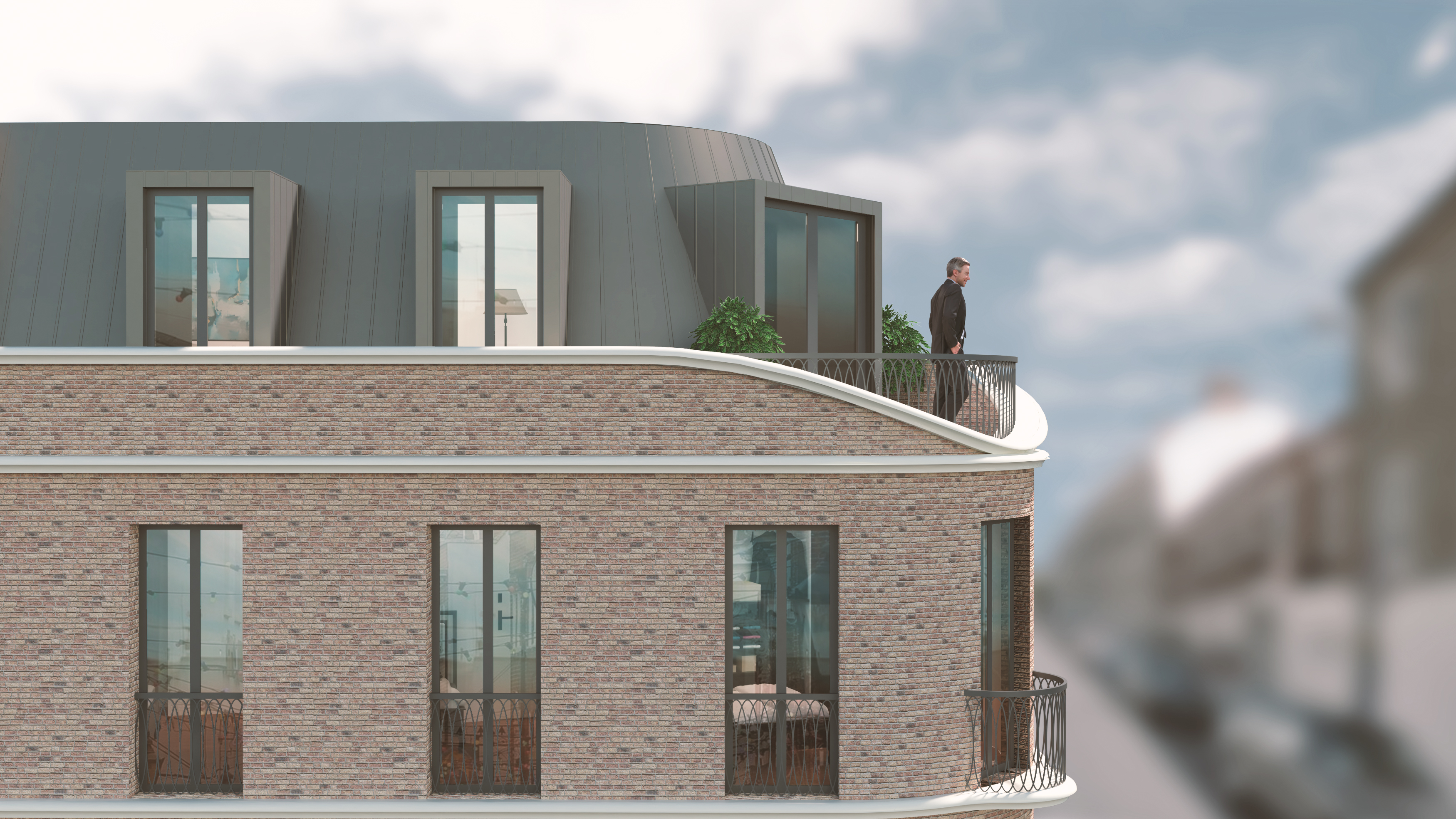 37-39 St John's Road
London
Client — Quarrywing
Area — 881sqm
Use — Retail (228sqm) Residential (653sqm)
Status — Planning permission granted
Sometimes it's difficult to know what to say about a small residential project - they can be pretty same'y' - constrained by tight budgets and strict planning policies. But having finally won planning permission for this 3 years after being appointed - we feel we have to say something...

So here it is: Dick Turpin's Hat.

This is a policy compliant scheme. It was always a policy compliant scheme, submitted for planning permission with the support of the neighbours - and yet it still required multiple Pre-App's with the Local Authority - and has taken nearly 20 months since submission for a decision to be reached. That's nuts isn't it?

But there is joy in the design - and we're looking forward to building it.

We think it looks OK - we also think it looks a lot like a Highwayman's headgear ...fairly appropriate given the daylight robbery going on along St John's Road. Once described by E.M. Forster as an area 'infested with highwayman' it's still possible for any Tom Dick or Harry (they were famous highwayman by the way - the Dunsdon brothers) to sell the locals a coffee for over three quid.

And it's opposite Waitrose don't you know.

The existing building
Our proposed design


Our proposals are an attempt to reconcile the competing demands of Conservation Area policy (i.e. please make it look the same as the neighbouring 'balcony free' Victorian housing) with Planning Policy (i.e. please provide a 5 square metre private balcony to each apartment which is also a minimum of 1.5 metres deep).

To do this we have created a flowing design, not quite Zaha Hadid, but a curved elevation all the same - which wraps itself symmetrically around the corner plot in the same way as most of its Victorian neighbours. As the elevation progresses up the hill along Beauchamp Road it dimples inward, wherever the balconies reach outward, to achieve the external terraces required while maintaining a consistent stock-brick and white string-coursed facade - sympathetic to the Conservation Area.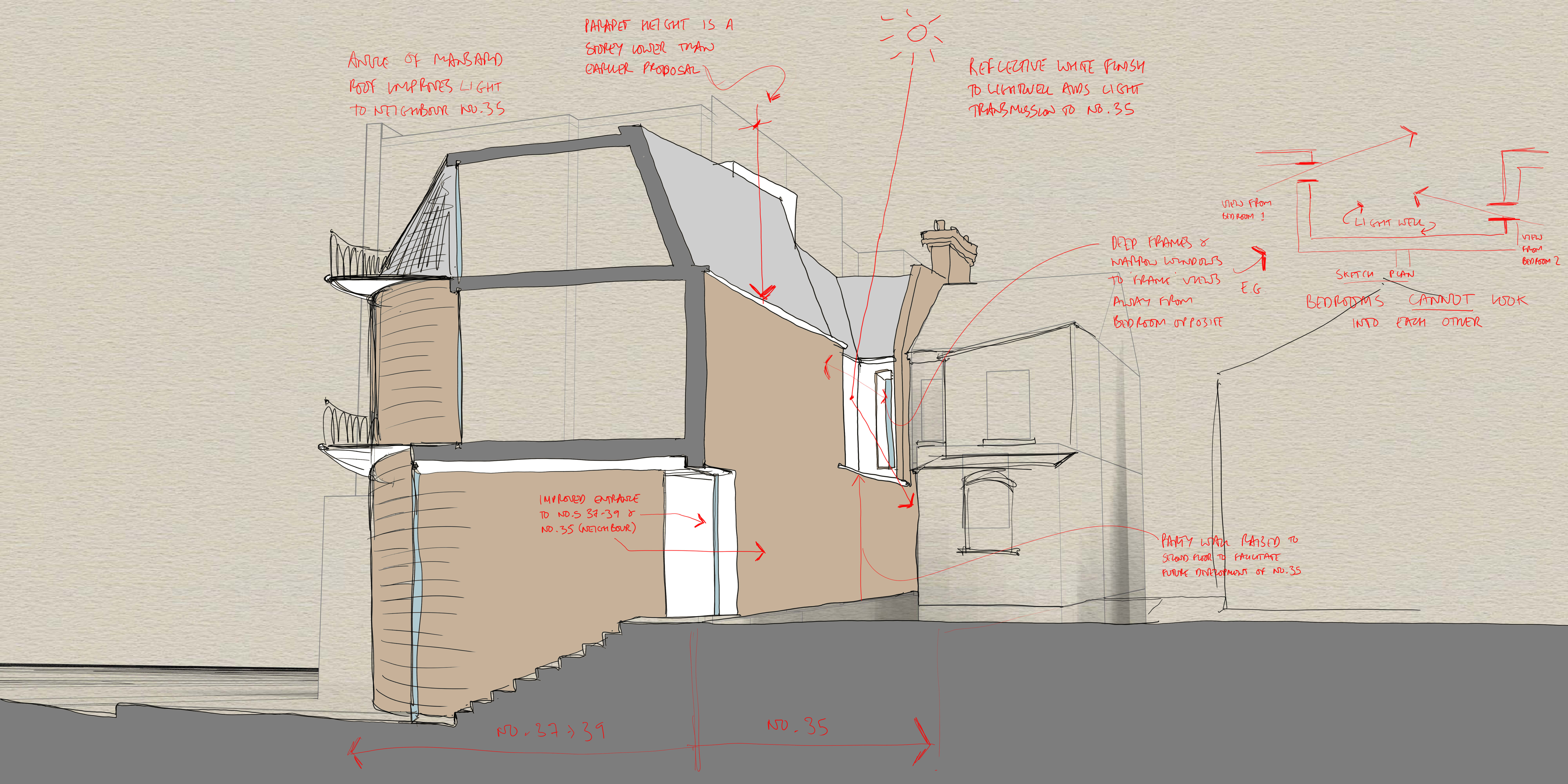 The planning process required an enormous amount of to-ing and fro-ing over the minutiae of the design - and it's been exhausting for all of us. The day after completing his report for the Planning Committee, recommending this for approval, our case officer resigned.


Good luck to him.



Come and see us:

17 — 19 Leicester Square
London, UK
WC2H 7LE