"The one we haven't designed yet".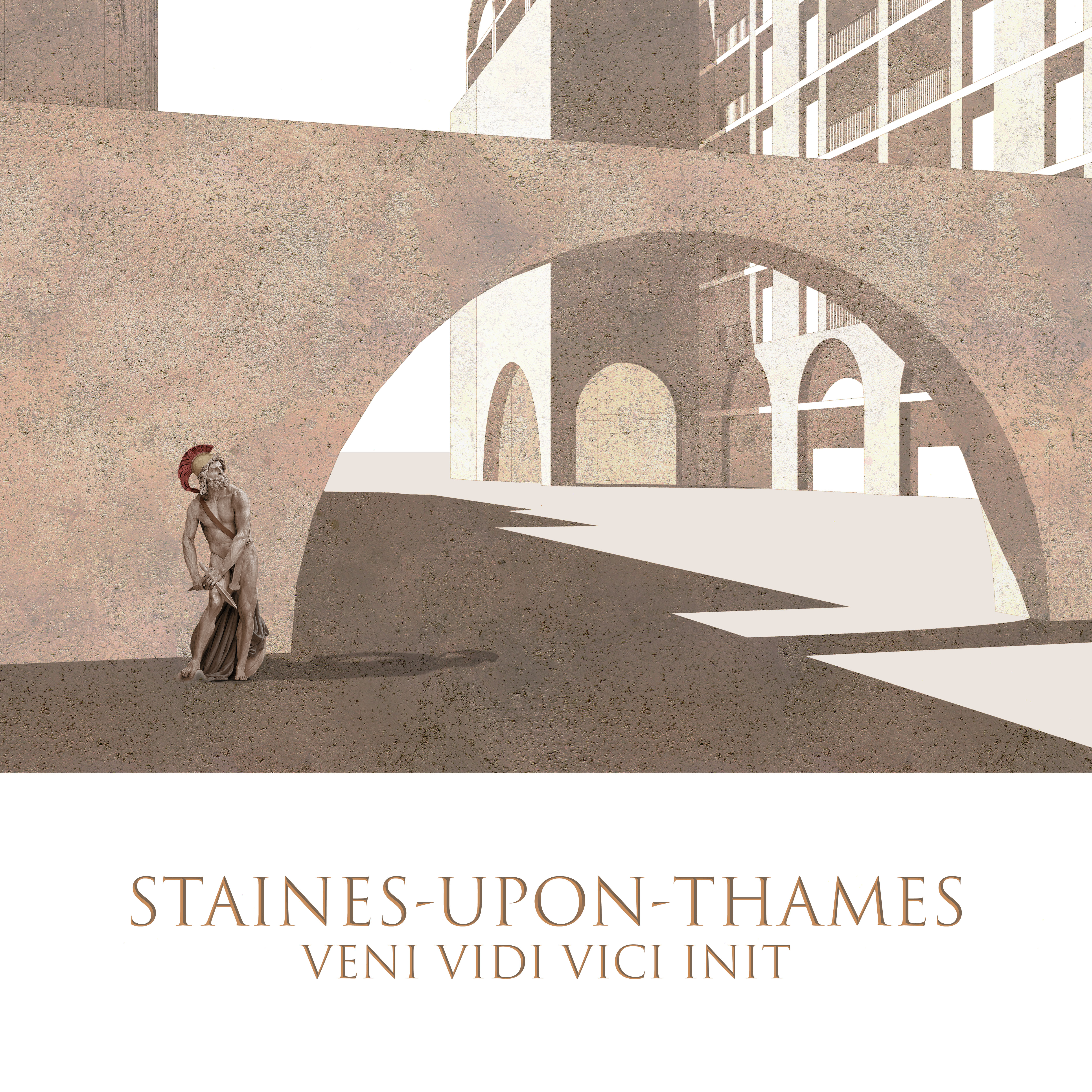 Millmead
Staines upon Thames, UK
Client — Renshaw UK ltd
Area — 35,000 sqm
Use — Residential (275 units)
Status — Outline planning permission granted
Staines suffered a reputational pasting in the early 2000s courtesy of Sacha Baron Cohen's 'Ali G', in part prompting its subsequent name change to Staines-upon-Thames.

...like Henley and Kingston.

The town is currently enjoying a minor renaissance however, due to its affordability and excellent transport links to Central London, the wider Thames Valley Corridor and Heathrow.

Despite sounding like an unfortunate accident, the word 'Staines' actually has quite an impressive pedigree and is derived from the Anglo Saxon for 'Stones'. More unexpectedly perhaps the town was originally founded by the Roman Emperor Claudius in AD 43 - when it was known as Ad Pontes (at the Bridges) – one of the earliest crossing points of the Thames.

Staines.

The Emperor Claudius.

Really.

We were appointed to secure an Outline Planning Permission – changing the use of the site from being single storey industrial sheds into up to ten storeys of residential accommodation.

Being an Outline Permission however we never got to design the scheme much past the point of overall scale, massing, mix of units and access. On top of that a lot of multi-unit residential schemes end up being pretty tedious to look at - and we were very keen to create real character for the project, rooted in its place.

So we did some little vignettes to show which way we thought the design should go.

Roman basically. All bricks, arches, forums and colonnades.

Along with 'athletic' people in togas.

Much as you find on any self-respecting UK high street to this very day.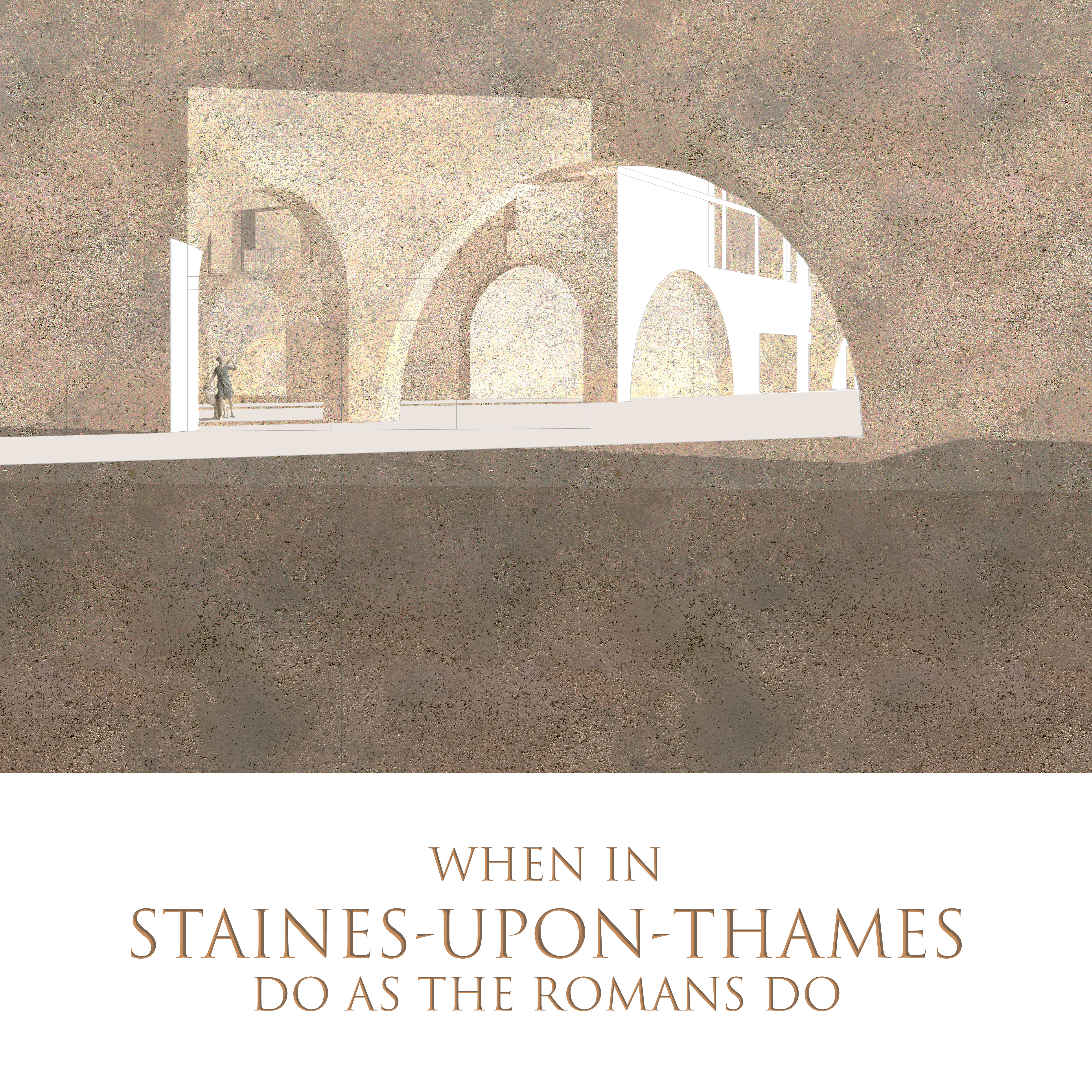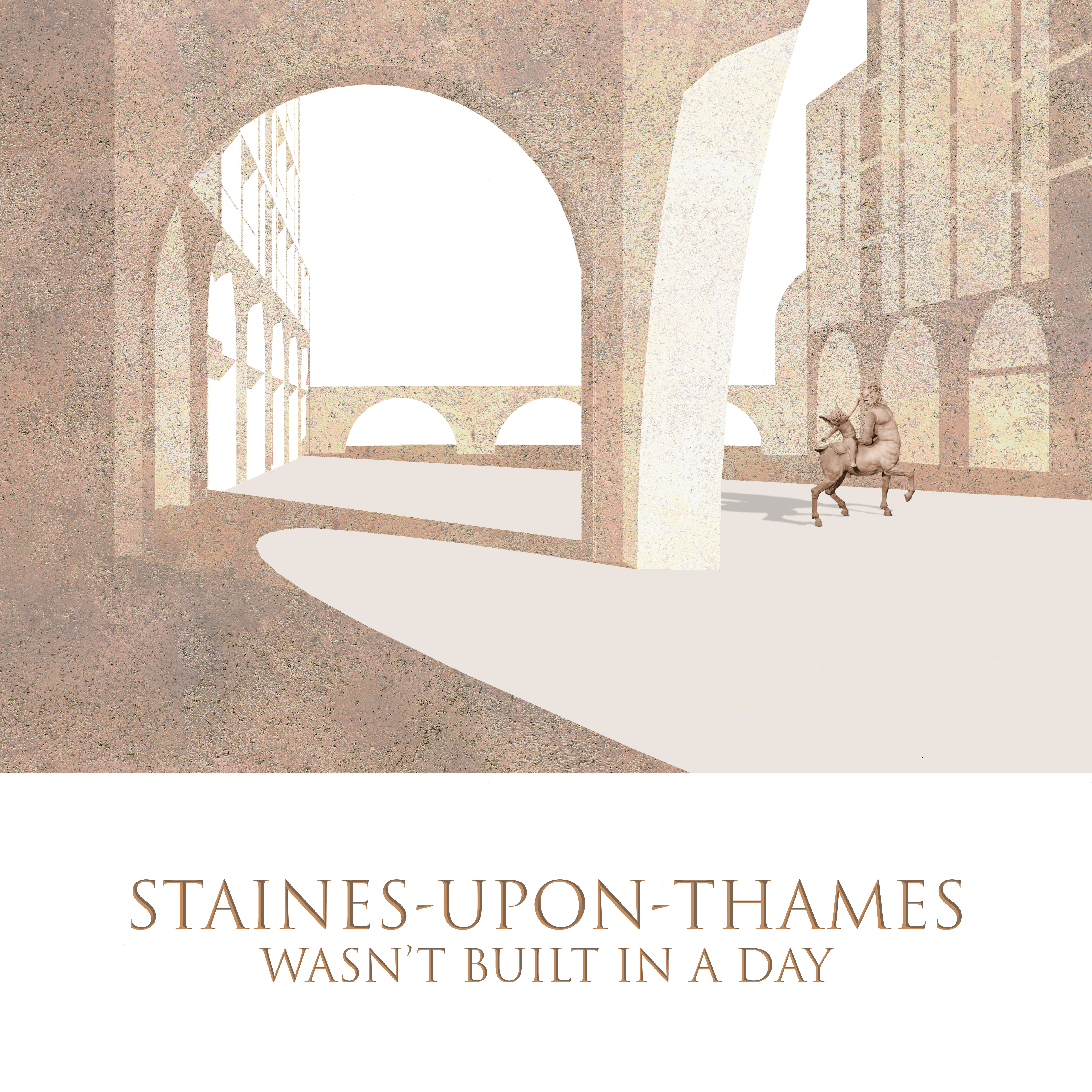 Come and see us:

17 — 19 Leicester Square
London, UK
WC2H 7LE