"The one with the 3D printed façade."
Ilona Rose House

London WC2

Client — Soho Estates
Area — 31,000sqm
Construction Budget — £100m (Shell and Core)
Use — Mixed Use
Status — On–site
Ilona Rose House is a new-build mixed-use project spread over 13 floors, including 4 below ground. The project is currently on site and includes lots of highly decorative, bespoke, pre-cast concrete façade panels (clipped on to a standard unitised curtain wall system of course!) – for which we've printed many of the pre-production moulds ourselves, in Leicester Square.

A quarter of the 4-storey basement is naturally lit - and will be the new home for Warner Brother's European Postproduction Studios - including a double height, tiered, 60-seat sound editing theatre.

On the upper floors we've been able to create over 14,000sqft of south-west facing terraces, the hanging gardens of Soho if you like, which will provide external amenity space for every single level of office.

More than a sixth of the (nearly) 1-acre site is given over to public spaces – which are lined with restaurants, cafes, shops and a nightclub to create a lively and generous new destination within Soho.

︎The frontage to Charing Cross Road and Crossrail.



︎The frontage to James Court and Soho.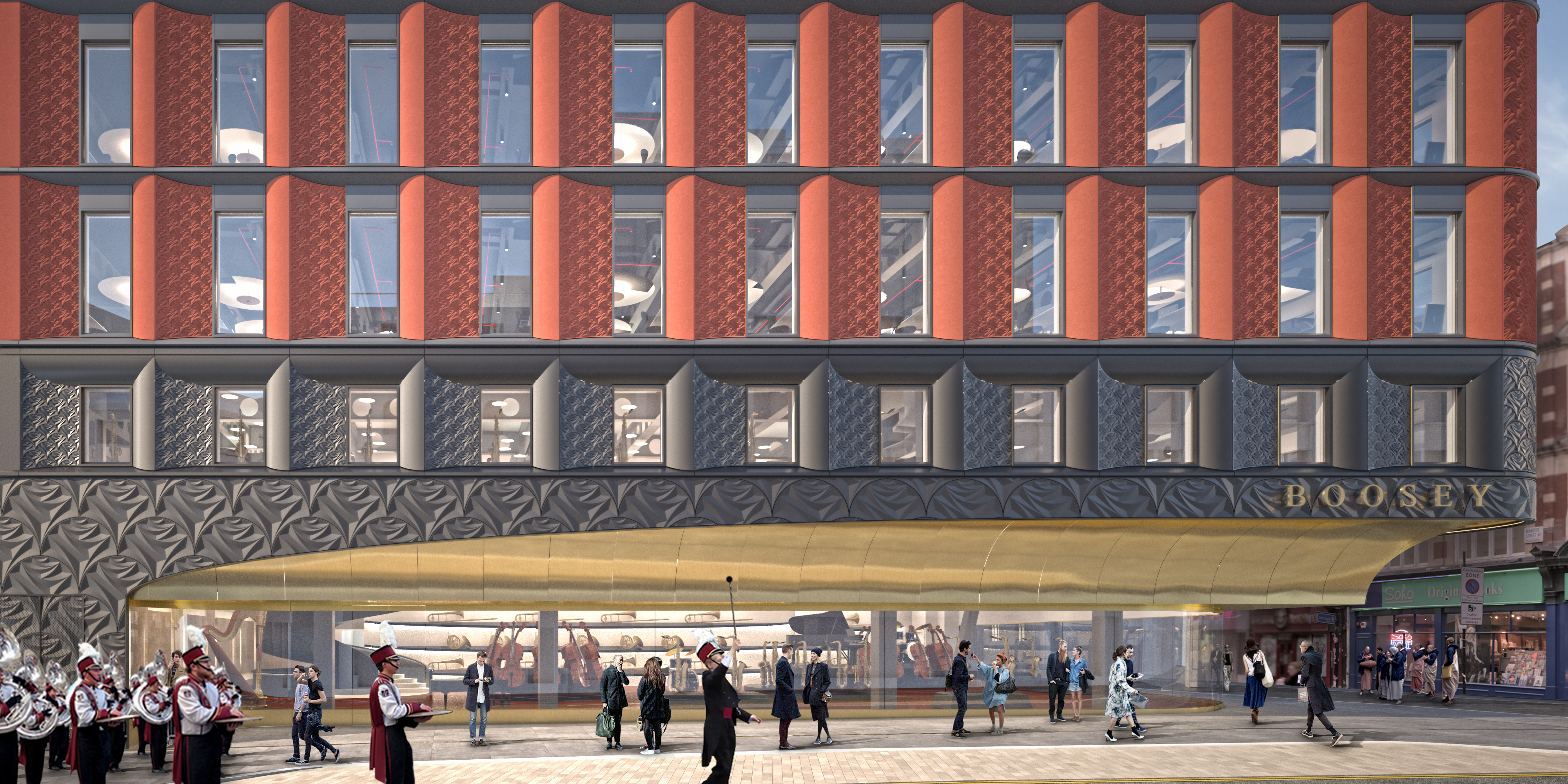 ︎The elevation to Charing Cross Road.



︎The corner where Charing Cross Road meets Manette Street.



︎Nearly a sixth of the site is new public realm.



︎The view west along Manette Street.



︎Looking north to The House of St Barnabas from James Court.



︎Looking south into James Court.



︎Looking east into James Court.



︎Naturally lit basement office space.



︎Site timelapse - up to July 2019



Come and see us:

17 — 19 Leicester Square
London, UK
WC2H 7LE