"Please don't put me in a home..."

Cliff End
Bournemouth
Client — Gervis Meyrick Estate
Area — 7,000sqm
Use — Assisted Living
Status — Planning Permission Granted
None of us likes the prospect of ageing - so we designed this scheme with one central thought in mind:

'Would I want to live here when I'm older?'

This is a new-build 65-unit assisted-living scheme, designed to replace a derelict hotel within the East Cliff Conservation Area in Bournemouth. The site is a long, thin curved shape, like a fat banana. It's also quite hilly (with a level change of almost 6 metres), which alongside the niceties required within a Conservation Area puts a lot of pressure on the budget.

We've been able to ease this cost pressure with a layout that is boxier and more regular than the elevation suggests, which means that the apartment types can be switched between 1 or 2 beds easily - providing adaptability for the operator.

We've also used our 3D printing expertise from the design of Ilona Rose House to create a cast façade that looks intricate and elegant while only requiring 4 basic moulds.
The existing building was in a very poor state - damaged by lightning and fire
...it has recently been demolished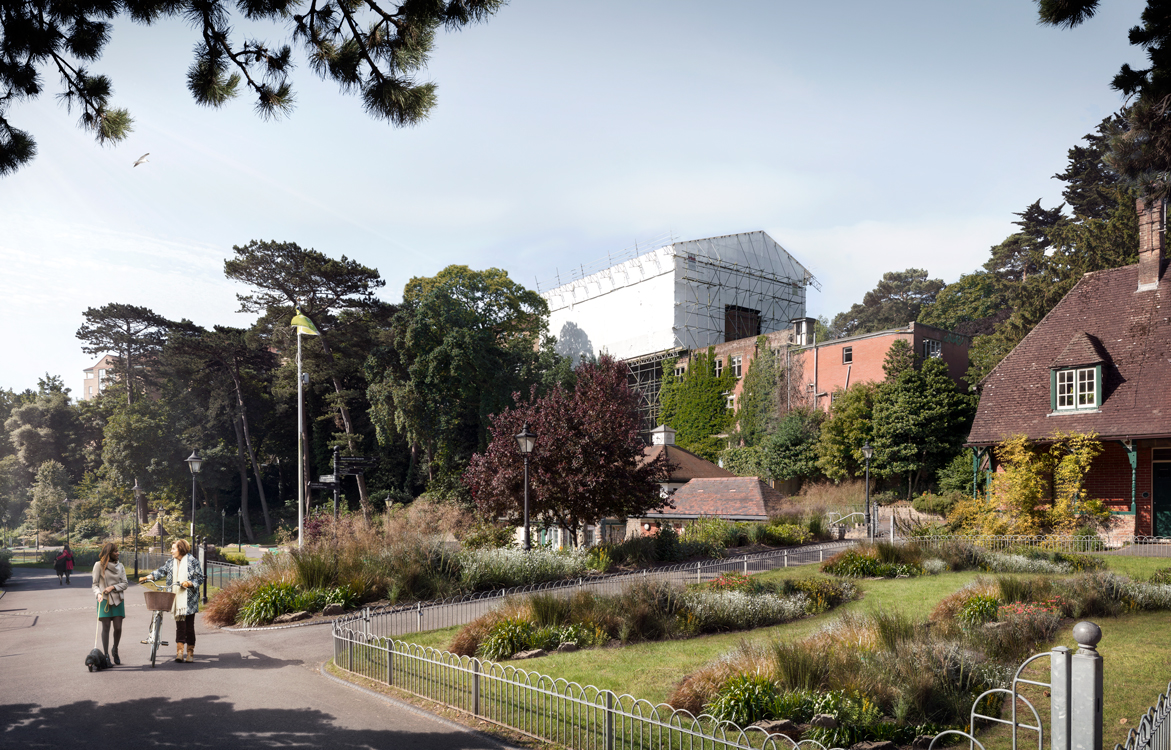 Existing
Proposed

These are verified view montages (VVMs) requested by the planners for the planning application - so they're not necessarily produced to show the building in its best light - but it can be amusing how often VVMs barely show the building at all.


Existing - or 'look at me I'm horrible, I'm horrible'
Proposed - or 'look at me, I'm fine! I'm barely here at all!'

Inside the rooftop lounge ...not sure why she's looking so sad - perhaps her friends are outside




...ah yes - there they are.


...something for the architects amongst you - a bit of 3D printing and casting - persuading ourselves how cheaply and beautifully we could make the elevations.




And a typical floor plan for good measure. You learn unexpected things when designing for older people - for example the corridors have to be wide enough to allow two wheelchairs to pass. And the lift has to be able to accommodate a flat single bed ....for when someone is 'just sleeping'.


Come and see us:

17 — 19 Leicester Square
London, UK
WC2H 7LE